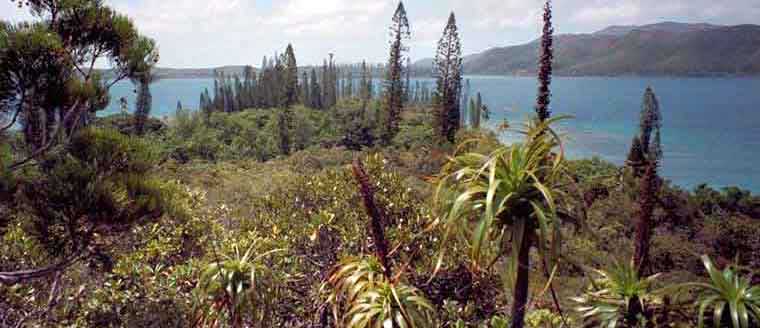 New Caledonia has a flora of striking endemism and diversity.

cagou
Archipelago where the main island come from a broke away part of the Gondwana supercontinent at the end of the Cretaceous (some 70 millions years ago), New Caledonia is remarkable by the variety and the endemism of its land dwelling living species, heirs of the Jurassic and Cretaceous living world. This is particularly true for its flora which has more than 3380 indigeneous species, including real living fossils, over a territorial area of hardly 20 000 km2.
With one of the world's largest tropical lagoon bounded by two very long barrier reefs, New Caledonia has also a rich lagoon and coral reefs fauna with many species of tropical fish.
In addition, the large ocean area of 1 740 000 km2 formed by New Caledonia EEZ (Exclusive Economic Zone), is rich in large pelagic fish and in deep water fish .